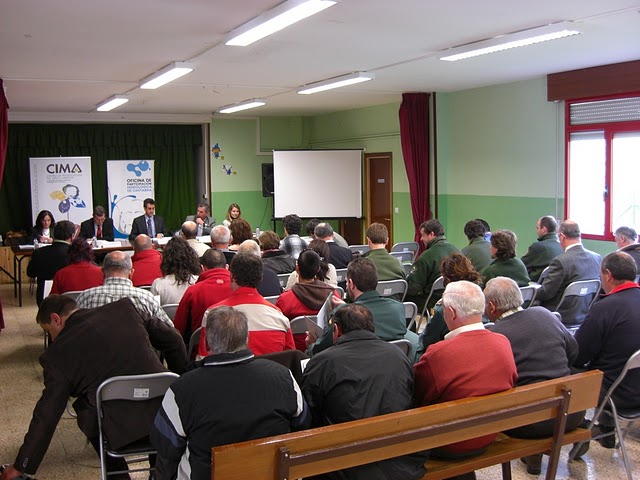 Good Practice: Drafting new water management plans in Cantabria, Spain started "on the streets". Issues raised by public included: water supply, sanitation, water conservation, water management, floods and restoration.
Type: It is a governmental initiative in the context of the implementation of the Water Framework Directive in Cantabria. 
Working language(s): Spanish
Start: 2006
Duration: 9 years
Target group(s): Cantabrian society in general, interested in decision making related to water. Cantabria's population is approximately 600.000.
Budget and funding sources: The Budget spent since 2006 was less than € 300.000, including staff, training and awareness rising materials, meetings, technical publications,etc. Funding sources came from the Department's Budget. During the period 2009-2011, the Interreg SUD'EAU Project "Sustainable and Participatory Water Management in South-Western Europe" also made a contribution.
Partner organizations involved: The General Directorate of Hydrological Public Works and Integral Water Cycle (Department of Environment, Cantabria) has collaborated with the CIMA in the implementation of its activities. There has been also some cooperation with the Environmental Hydraulics Institute of Cantabria (University of Cantabria).
Stakeholders involved: Processes involved all the interested stakeholders, such as public administrations, economic organizations, social collectives, sport federations, groups of users and consumers, general public, etc. The OPHIC worked in close cooperation with local communities, by maintaining an important presence in the territory which facilitates a direct and face-to-face interaction between the OPHIC and all the participants.
MAIN OBJECTIVES OF THE INITIATIVE
To  conduct  information,  public  queries  and  participation  processes  related to  the  implementation  of  the  Water  Framework Directive in Cantabria were carried out. Attempt was to reach the highest consensus on the content of future River Basin District Planning among all the involved stakeholders.
METHODOLOGY
Methodology has been constantly adapted to match different environmental or social framework in each river basin, with the aim of achieving the best possible results. Nevertheless, the execution of these processes was based on a common frame which has been enriched and improved over time.
Key stages in the procedure were:
Open assessment for each river basin (field work, identification of stakeholders, etc.)
Information day to make the presentation of the process.
Active participation stage (sector round tables, territorial round tables, thematic round tables, water forums, etc.).
Conclusion stage and outcomes (current stage).
RESULTS AND EVALUATION OF THE INITIATIVE
Results:
Since 2006 over 70 meetings have been organized, at which more than 3.000 people participated, including representatives of the public administrations, economic organizations, social collectives, etc. Almost 2.300 concrete proposals to improve river basins in Cantabria were made. Wide sectors of the Cantabrian society have been mobilized, taking public discussions on water to many parts of the region.
Strengths, good practices and lessons learned:
Political support to public participation.
Great response from the public (in both participants and proposals).
Credibility of the process and expectations created.
Shared work with other networks, like local Agenda 21.
 
Conditions for successful replication of the initiative's strengths and good practices:
It would be important to keep close contact with citizens, to avoid disappointment of expectations and to maintain independence from political affiliation.
Weaknesses and risks:
Lack of participation culture.
Complexity of water management competence scheme.
Insufficient coordination with River Basin bodies (duplicity of processes).
Problems/challenges encountered:
Lack of effective legal competences on river basin planning.
In some cases,expectations in terms of social response have been not fulfilled (Oviedo,capital city of the region).
Legal time frames established in the Water Framework Directive (2009, 2015) are too long, which makes it difficult to see immediate changes.
Unresolved issues:
The passing of Hydrological Plans, which will integrate the results of public participation.
Improving inter-administrative coordination.
Involving more sectors of society.
Country/countries, region:
Resource convention articles:
Date published:
25-07-2018