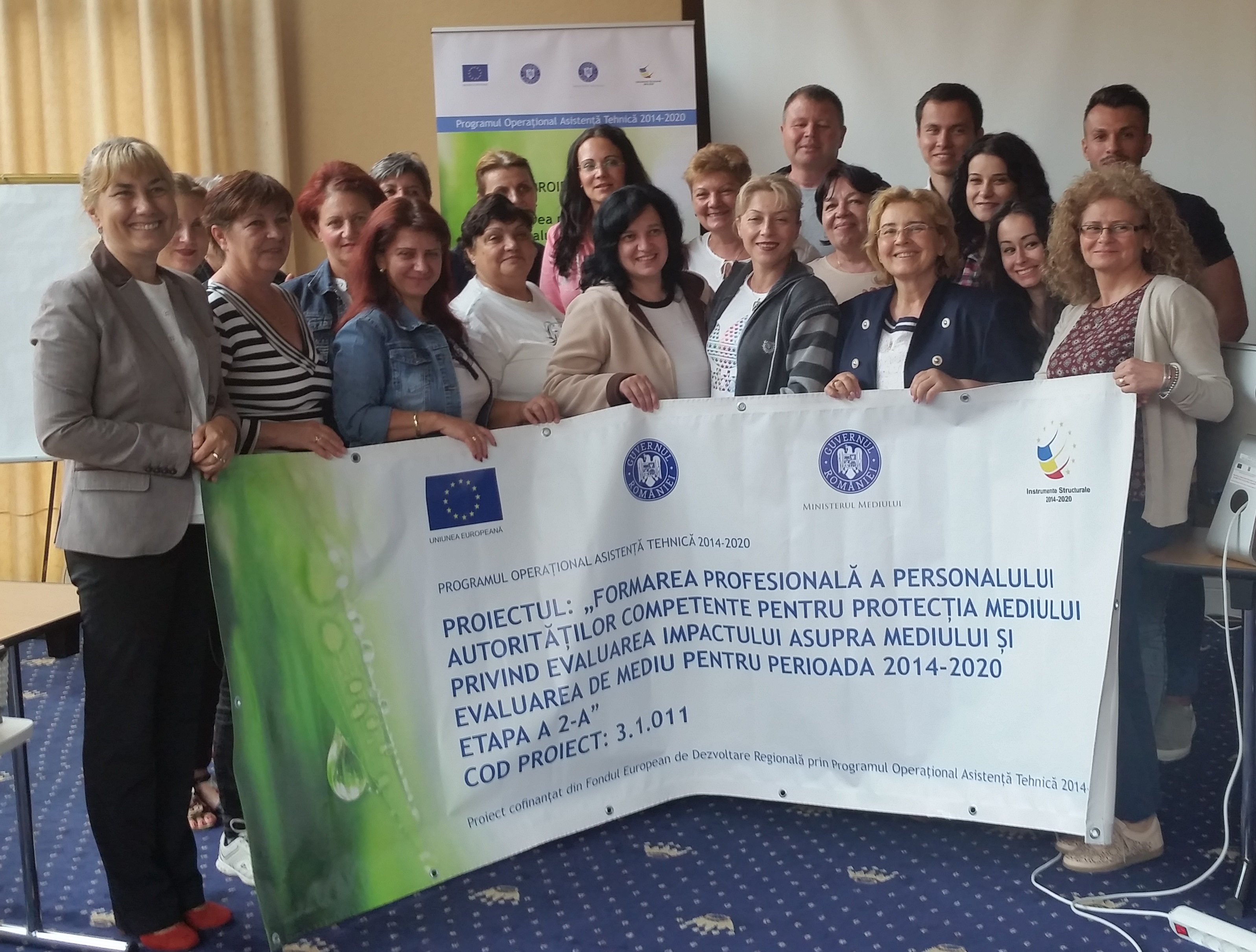 Main objectives: This training project aimed at training staff from environment authorities responsible for the implementation of the EU's SEA and EIA directives, together with staff from management authorities responsible for EU funding. One of the main subjects on the agenda was the implementation of the Aarhus Convention. The Ministry of Environment collaborated with JASPERS for development of training materials and the agenda.
Implementation: For achieving the goals of the training project there were 13 training sessions (5 days each) organized all around the country. Trainers were selected from the environment authorities (central and local).  For the special section on the Aarhus Convention we prepared a PowerPoint presentation containing key provisions of the Convention together with interactive exercises and related cases from the Court of Justice of the European Union.
Result: By the end of the training project 396 persons were trained, and the interaction between environment authorities and management authorities' staff members proved to be fruitful. There were a lot of subjects raised by the trainees, questions that were answered and case studies analyzed.
Why do you think this example shows how the Aarhus Convention made a difference in your country?
The interactive exercises and CJUE cases proved to be very helpful for better understanding what environmental information is and who has the right to request it. According to our national legislation, any person has the right to request environmental information. Before the training session there was some confusion about access to raw data and the right to provide a permit issued by another authority (needed for taking a decision in an environmental assessment procedure). What was important to see during the training sessions was the interest shown by trainees on this subject. Recently there has been an increase in the number of requests for environmental information made to environment authorities, and the subjects raised in discussions during the training session have been really helpful for better managing these requests. 
Country/countries, region:
Resource convention articles:
Date published:
13-07-2018