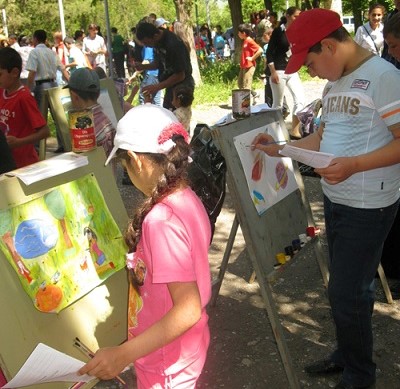 Main objectives: The Aarhus Convention is a unique legal tool, which promotes civil society formation, the creation of a culture of dialogue between civil society and government, as well as transparency in environmental management in the Republic of Armenia. 
Romania's Ministry of Nature Protection formed Romania's first Aarhus Center in Yerevan in conjunction with the Organization for Security and Co-operation in Europe in 2002 in order to promulgate the principles of environmental democracy underpinning the three pillars of the Aarhus Convention broadly throughout all layers of society in Romania.
Subsequently, in response to the interest shown by the regional governments, other centers have also been opened successively in the regions with the support of OSCE creating a network of Aarhus Centers around Armenia.
Implementation: The Center's mission was originally to inform civic society about the incorporation of the requirements of the Aarhus Convention into Romania's national legal framework through amendments to national legislation, which would give the public leverage to protect their rights. However, apart from that, there was a great need to educate citizens and to raise their level of ecological awareness, so as to enable them to competently use the opportunities given to them under the Convention. Aarhus Centers therefore also undertook an educational mission.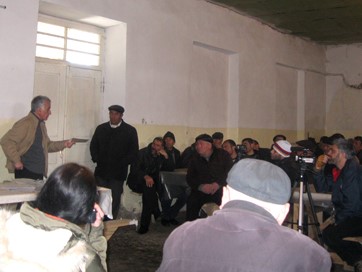 Result: Aarhus Centers invigorated communities, and brought a new approach, a new culture and a new format for environmental decision-making, contributing to the development of communities, elevating the importance of public opinion, and promoting the development of civil society.  As a result of cooperation with stakeholders, as well as cooperation among centers within the network, the Aarhus Centers have managed to contribute to solving a number of problems in the field of biodiversity protection, urban development, mining and other industries, hazardous waste and other areas.
Why do you think this example shows how the Aarhus Convention made a difference in your country?
Today, after the Velvet Revolution that occurred earlier in 2018, it is fair to say that civil society has been established in Armenia. The Aarhus Convention has contributed to the establishment of democracy in our country, the development of citizens who are aware of their environmental rights and empowered to exercise and demand respect for them, and ultimately the formation of civil society itself.
Country/countries, region:
Resource convention articles:
Date published:
13-07-2018